Any Questions?
Our agents are standing by
to help you. Click to chat.
Read our FAQ
or telephone
01449 721300
9am to 5pm Monday - Friday
---
Get More From iPosters!
---
SUPERFAST DISPATCH


worldwide every weekday



100% SATISFACTION GUARANTEE


no quibbles
---
Lamination Service
---
Click the image to view or buy your voucher.
Learn about the benefits of lamination here.
Available in Satin Matt or Gloss finish.
---
Float Mounts
---
The stunning new alternative to framed or canvas images!
Add a Float Mount voucher to your poster order & we will do the rest!
---
Framing Service
---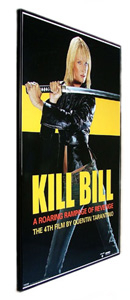 We can frame any
36 x 24 poster
Add a frame to your poster order and we will mount it for you.
---
Search Our
eBay Shop


---
Great Western Railway Ireland Travel Poster Print 1906
Item Size:

Approx 40 x 30 cms (15.5 x 11.5 Inches)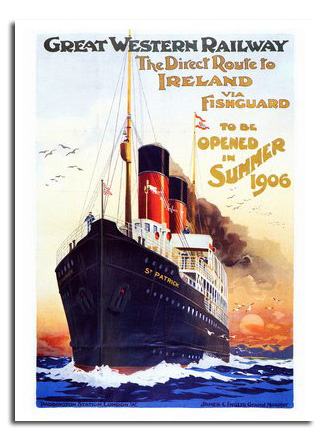 Information / Trivia
This high quality reproduction print recalls a bygone age when poster art was arguably superior in both the colours and detail.
---
---
About iPosters
"Our goal is to offer the best customer service and the
widest range of pop-culture items on eBay at down to
earth prices" Nick - Managing Director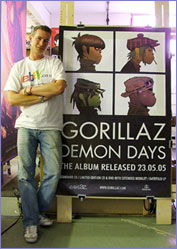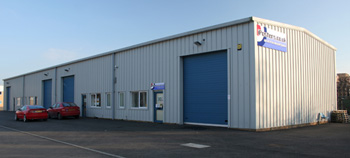 Featured in The eBay Book by David Belbin
Featured on BBC Radio 2 Jeremy Vine Show
99.9% Positive Feedback Rating
Trading on eBay since 2002
Over 48,000 satisfied eBay customers.
Any Questions?
Read our FAQ, Email Support or telephone
01449 721300
9am to 5pm (Mon - Fri)
---
iPosters is a trading name of POP-culture.biz Limited.
Registered in England Company Reg number: 4840341 VAT Reg number: GB 868 7741 60

Please note, any copying of any part of any of our listings or images will be treated as a breach of copyright. Any copying will be reported to eBay.
Designated trademarks and brands are the property of their respective owners. Maximum delivery times: UK 15 days, Rest of the world 28 days.

VeRO: If you have any concerns about any of our eBay listings please contact us on 01449 721300. We will be happy to answer any questions.

iposters_posters.htm v090409© POP-culture.biz Limited 2009