Join Mailing List
Add to Favourite Stores
Home
About Us
Contact Us
Delivery & Returns
Customer Helpline

01722 783303
Monday - Friday: 8am - 5:30pm
Categories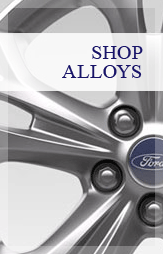 Newsletter
Sign up and recieve all our latest offers first...
Sign Up
[Click to Zoom]
New Genuine Ford MK2 Focus / Focus C-Max EGR Valve (1.6L Diesel) 1313847
only £214.29
Description
Ford MK2 Focus & Focus C-Max EGR Valve
Only Applicable To Vehicles Fitted With 1.6L Duratorq TDCi Diesel Engines!
Fits Models Built From 23/06/2003 To 06/07/2004
Ford Finis 1313847
Please Contact Us Regarding Shipping Outside Of Mainland UK
We will only be able to answer questions during our office hours
Monday to Friday 08:00 - 17:30
We are not open weekends/bank holidays
About Us Contact Us Delivery & Returns
Welcome to the National Clearance Centre's eBay Shop, is eBay's leading store for genuine car parts and accessories.
Please take your time to browse our online store and the great prices awaiting you! If you have any questions please do not hesitate to contact us.
Email: nccebay@fmg-uk.com
Customer Helpline: 01722 783303 (Monday - Friday: 8:00am - 5:30pm)
Fax: 01722 783319
Deliveries are made by Royal Mail & ParcelForce. Prices are dependent on size and weight of product. Please be aware that panelwork must be collected by customer.
Returns as dictated by eBay.
Other items in our store...