CONTACTING ME: The only way to contact me is through eBay messages, my e-mail `junk mail` filter is set to high and quite often junks messages from Ebay so I don`t get them. When sending a message with a question or referring to an order please send the message from the actual "contact seller" link in the listing, otherwise I probably wont get your message.
*PLEASE CLICK ON SMALL PICTURES TO SEE LARGER PHOTOS*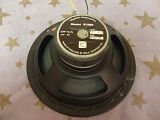 PLEASE CLICK IMAGE BELOW TO VIEW VIDEO OF THIS WORKING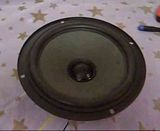 In good working order
PLEASE VIEW MY TERMS AND CONDTIONS FOR VINTAGE OR SECOND HAND ELECTRICAL ELECTRONIC ITEMS BELOW


IF YOU NEED TO ASK ME A QUESTION EITHER BEFORE OR AFTER THE AUCTION PLEASE DO SO USING EBAY MESSAGES AND NOT EMAILAS MY JUNK EMAIL FILTER IS SET TO HIGH AND ALOT OF EBAY MESSAGES GO ASTRAY. THANKYOU
TERMS AND CONDTIONS FOR VINTAGE OR SECOND HAND ELECTRICAL ELECTRONIC ITEMS

To cover myself I must point out that any 2nd hand electrical items, bought from Ebay, Boot Sales, Classifieds or even your best friend should be tested for electrical safety before using, I am not an electrician and therefore cannot comment on electrical safety, I can only say if they work or not, the items I sell are sometimes many years old and obvousily will not comply with modern electrical safety regulations - Please bare this in mind.
As with all 2nd user electronics, most of which are `vintage` or at least past there expected life, this is shown working, described accurately and sold as seen - sale is final -
Please do not buy unless you accept this.
I DO NOT ACCEPT BIDS FROM BUYERS WITH LESS THAN 2 GOOD FEEDBACK. IF THIS IS THE CASE AND YOU WISH TO BID THEN PLEASE MESSAGE ME WITH YOUR HOME TELEPHONE NUMBER SO THAT I CAN PHONE YOU TO CONFIRM OR YOUR BID MAY BE CANCELLED.
IMPORTANT! A LOT OF BIDDERS ARE NOW USING AUTOMATED BIDDING TOOLS TO BID FOR THEM, THE BID IS ENTERED AUTOMATICALLY WITHIN THE LAST FEW SECONDS OF THE AUCTION END.
SO AVOID DISAPPOINTMENT PLEASE GET YOUR MAXIMUM BID IN EARLY, YOUR MAXIMUM BID IS NOT NECCESSARILY WHAT YOU WILL HAVE TO PAY, THE BID WILL STAY AT THE NEXT HIGHEST LEVEL UNIT/UNLESS SOMEONE ELSE PLACES A BID, EBAY WILL THEN DO THE BIDDING FOR YOU IN STAGES UP TO YOU MAXIMUM BID.
DON'T LET AUCTION "SNIPERS"STEAL YOUR PRIZE !
PLEASE BID ONLY IF YOU AGREE WITH MY TERMS ABOVE - Thankyou
Please take time and have a look at my other items for sale.
Happy Bidding